<
>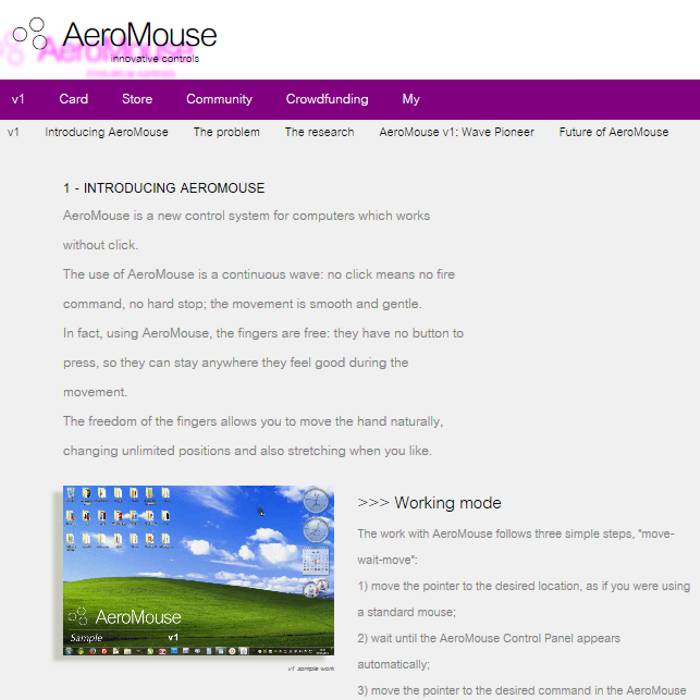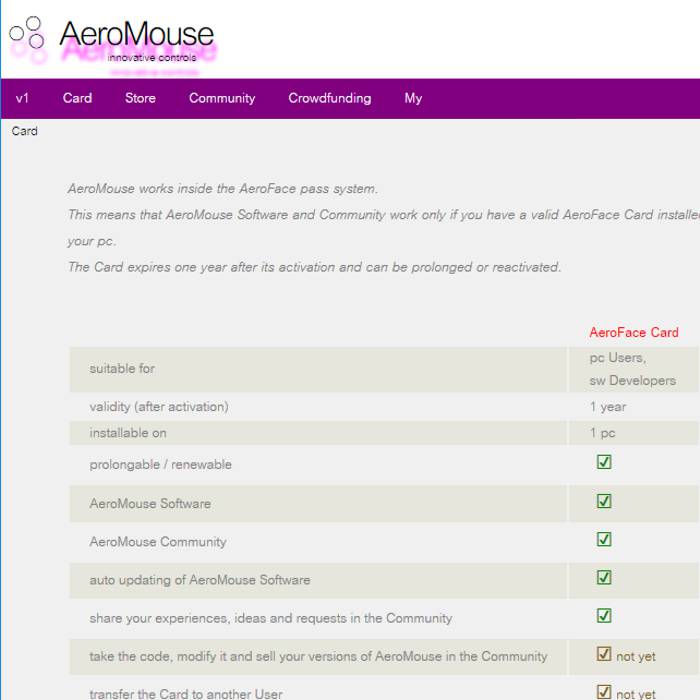 WORK:
AeroMouse (website)
WORKING PERIOD: 2016-2017
PUBLICATION: 2017
The "AeroMouse (website)" introduces and develops the new AeroMouse system.
The website, apart from the main product description, features a complete store environment, an integrated community with forum and blog, and a crowdfunding option.
The structure of the pages and the graphics are deliberately basic, to increase the focus on the content. However there are innovative visual elements: a new concept of branding, with a dynamic motion brand, and some high-end CSS3 graphic effects.